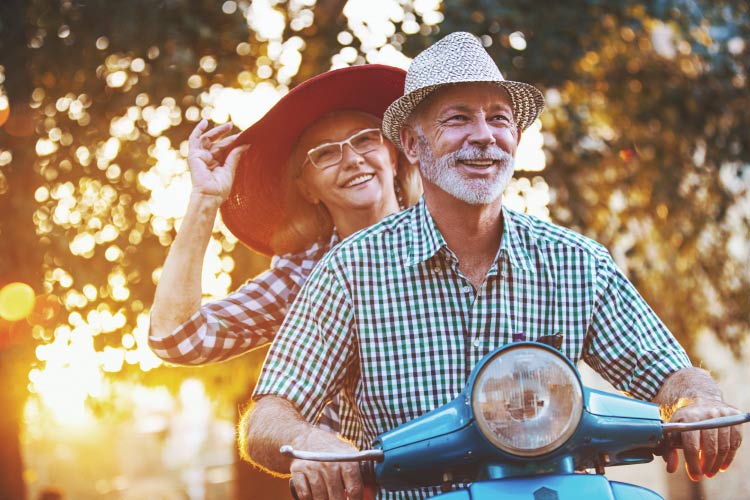 Dentures are a time-tested solution to missing teeth. Not sure whether you need full or partial dentures? Read on to learn the difference between the two and get a sense of which might best suit your smile.
Full Dentures
Full dentures are just what they sound like, a pair of dentures that replace a full arch of teeth. A full set of dentures will have an acrylic base that's molded and colored to look just like the gums. Additionally, the dentures contain false teeth that are created to look just like the real thing. Dentures fit comfortably on the tooth-free gum line using extra-strength dental adhesives. Fully removable, today's dentures are beautiful, comfortable, and convenient.
Partial Dentures
Again, the name says it all–almost. Partial dentures suit patients who are missing several, but not all, of their teeth. We can fill in the empty spaces created by missing teeth with partial dentures. Just like the full set, a partial denture is composed of the gum-like acrylic base as well as natural-looking false teeth. Partial dentures fit snuggly, and are attached to the surrounding natural teeth using metal clasps.
Other Restoration Options
There are other options available to replace your missing teeth besides dentures. In fact, here at Corvallis Dental Group, we also offer implant supported dentures, bridges and dental implants. Both are typically used to replace one or several teeth. Bridges are made up of two crowns placed over natural teeth, with a set of false teeth attached between them. Implants are a surgical solution to missing teeth. They are the most sturdy option, with a titanium post replacing the tooth root itself.
Restorative Dentistry at Corvallis Dental Group
When you visit us for a consultation, we'll let you know which option is the best fit for your smile. We offer affordable financing options to make things a better fit for the budget too. Give us a call or visit our website to arrange your visit.
CONTACT US