Professional Teeth Whitening in Corvallis, OR
Do you feel like your smile could stand to be a little (or a lot) whiter? Corvallis Dental Group offers in-office teeth whitening treatments that can have you smiling brighter in an hour or less. We also offer custom take-home whitening trays that can help you achieve a whiter smile from the comfort and convenience of home. To learn more or to schedule an appointment with our team, please give our office a call or send us a message using our virtual contact form.
GET IN TOUCH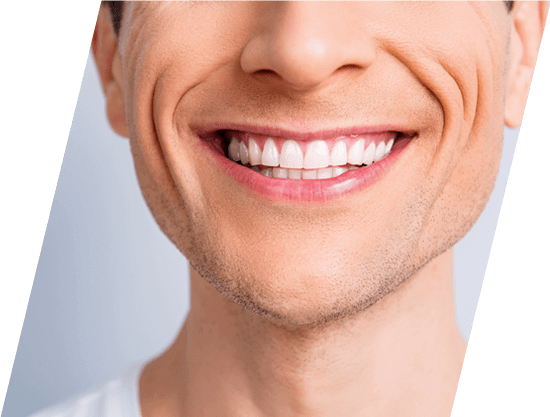 Are professional teeth whitening treatments safe?
Professional teeth whitening treatments are performed and monitored by dental professionals, making them both safe and effective. The only potential side effect of cosmetic teeth whitening is tooth sensitivity, which should subside within a few days after your treatment. If you know you have sensitive teeth or gums, we recommend avoiding really hot or really cold foods and drinks right after your treatments. Our teeth whitening services were designed to offer bright white results with minimal sensitivity, so many patients are able to attain their dream smiles without increased sensitivity.
Is professional teeth whitening permanent?
Professional teeth whitening offers long-lasting results that will have your teeth looking whiter and brighter for far longer than teeth whitening products that you can buy at the store. However, teeth whitening treatments are not considered permanent, and staining can still occur. Patients who enjoy drinking coffee, tea, red wine, and dark-colored sodas regularly may find that they have to whiten their teeth more often, and smoking causes staining as well. Our team can help you determine how often you'll need touch-ups based on the treatment plan you select, your lifestyle, and just how bright you want your smile to look.
Is teeth whitening covered by insurance?
Professional teeth whitening is a cosmetic dental treatment, so most insurance plans do not offer coverage for it. At Corvallis Dental Group, we try to work with patients to find ways to make the services they need and want affordable. In addition to accepting cash and check, we also accept CareCredit®, which can break up the upfront cost of teeth whitening treatments into equal monthly payments, so you can whiten your teeth for an upcoming event without breaking your budget. If you have any further questions about financing the cost of teeth whitening treatments, please visit our financial page or get in touch with our friendly front office team.
Schedule Appointment