Sedation Dentistry in Corvallis, OR
We strive to create a warm, welcoming atmosphere for our patients to sit back, relax, and get the quality dental care they deserve. In addition to our cozy office, we also offer sedation options to help those with dental anxiety or those in need of more extensive treatments. Our goal is for you to feel comfortable and safe in our care. Please share your thoughts or concerns with us, so our team can know how to best help you during your visit.
CONTACT US
Is Sedation Dentistry Right For You?
Are you unsure whether or not you'd benefit from sedation? Here are some of the top reasons that you may want to utilize sedation dentistry during your visit:
You are fearful about visiting the dentist
You are nervous about getting shots or injections
You have sensitive teeth
You have a strong gag reflex
You have trouble sitting still for long periods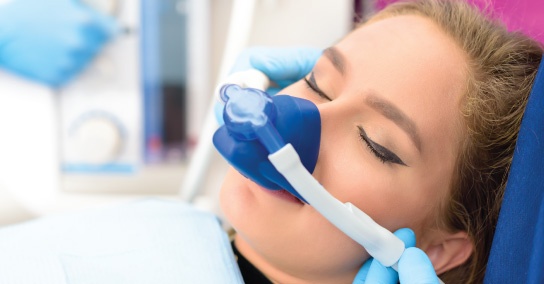 Nitrous Oxide
Nitrous oxide, commonly referred to as laughing gas, is a mild form of sedation that we often use for patients with little to moderate dental anxiety or for patients undergoing a procedure. It is administered through a soft, flexible nose mask and has a sweet aroma. The effects of the nitrous oxide gas are instant and you will notice right a way a feeling of contentment and well-being. Once the treatment is complete or the appointment is over, we will remove the mask and you will return to feeling normal after a few breaths of fresh air. Nitrous oxide won't impede on your daily activities after you leave our office and it will give you the ability to conquer your dental appointments and maintain great oral health.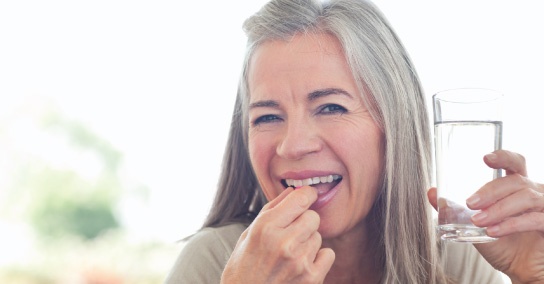 Oral Conscious Sedation
Oral conscious sedation is administered through a prescribed pill that you will take a designated amount of time before your appointment begins. Timing is important because the goal of the pill is that it will start working by the time of your treatment starts. With the calming effects of oral conscious sedation, you'll transcend into a deep state of relaxation, yet still remain conscious and able to communicate with our team. Since the effects of the pill can last after your appointment is complete, we recommend that you bring a family member or a friend to take you home after your dental visit.
FAQs
Does dental sedation come with any side effects?
Patients tend to feel a little tired or out of it after dental visits that use sedation, especially oral conscious sedation. Some other common side effects include headache, dizziness, dry mouth, and nausea, but these side effects are usually mild and go away within 24 hours. If you have any questions or concerns for our team after you leave our office, you are welcome to contact us for assistance. The best thing you can do after your treatment is rest as much as possible.
Will I feel pain with dental sedation?
Dental sedation is less about numbing pain and more about relieving anxious thoughts and making patients less aware of what's going on around them. Our team will use a local anesthetic to numb your teeth and gums before your treatment to combat any pain or discomfort. Dental sedation is an additional service that is added to the patient's treatment plan to help them stay still and calm throughout their treatment. Dental sedation can even help prevent the formation of memories, so you may remember little to nothing about your visit.
Can I go back to school or work after my treatment?
Since nitrous oxide wears off so quickly, patients are typically okay to return to their daily routines after their treatment unless the treatment they received requires them to go home and rest. Oral conscious sedation takes much longer to wear off, so patients should plan to go home straight after their procedure regardless of the procedure they received to rest and recover. Patients who utilize oral conscious sedation should also avoid driving or making important decisions for 24 hours after their procedure.