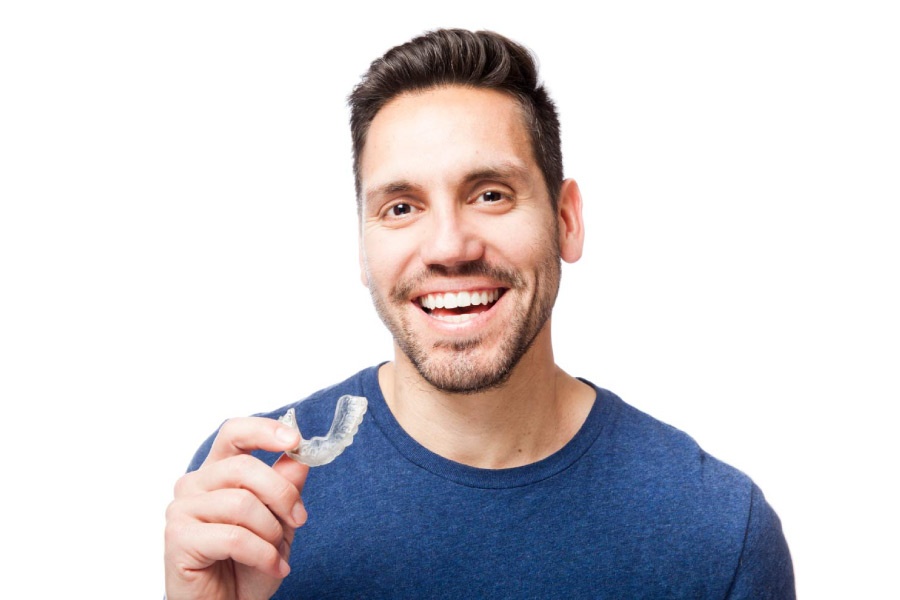 Invisalign® and ClearCorrect® are both orthodontic treatments that utilize the latest technology to straighten teeth. They are especially popular with our adult patients because they ditch wires and brackets for clear, removable aligners. To learn more about clear aligner therapy and how you can make the most of your treatment, read on!
What Is Clear Aligner Therapy?
Both Invisalign and ClearCorrect use clear aligners as an alternative to traditional braces. When you get started with this form of treatment, we'll take impressions and create a personalized treatment plan that will gradually shift your teeth into the desired place. You'll wear a series of custom clear trays. Over time, each new tray will get you closer to the end goal.
Advantages of Clear Aligners
Clear aligners provide the patient with much more comfort and flexibility. The trays are nearly invisible, so there's no worrying about a mouth full of metal in photos at milestone events. Plus, they're comfortable, so you don't have to worry about scratches to your mouth and tongue. They're also less likely to impact your speech. Perhaps the best attribute of these aligners is that you can (and should) remove them to eat and clean your teeth. This means there is no need to make major changes to your diet or oral hygiene routine.
How to Get the Most Value From Your Clear Aligner Treatment
Want to make the most of your clear aligner therapy and nab the best possible results? Take your treatment seriously and follow these guidelines. If you do, you'll come out on the other end with a perfect smile!
Follow the treatment plan precisely.
Wear your aligners for 22 hours every day.
Don't lose your aligners!
Keep your teeth and trays clean.
Use a retainer once your treatment is complete.
Invisalign & ClearCorrect in Corvallis, OR
Here at Corvallis Dental Group, our team specializes in clear aligner treatment. We perfect the smiles of countless adults and teens every year. Ready to get on the path to smile perfection? It starts with a consultation. Call now or complete the contact link below to request yours.