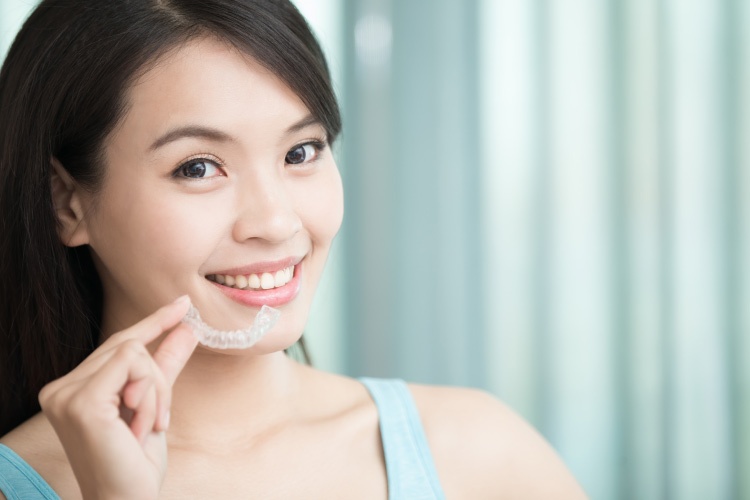 Clear aligner therapy has changed the game when it comes to orthodontics. For a long time, noticeable metal braces were the only option for people who wanted to achieve a straighter smile. Now, patients get the chance to fix their smile's appearance in a much more subtle way with an entirely different type of technology. Corvallis Dental Group offers both Invisalign® and ClearCorrect®. Here's a little information about how clear aligner therapy works.
Push vs. Pull
Braces are designed in such a way that the tension created with the wires and brackets ends up slowly pulling teeth into straighter positions. Clear aligner therapy, on the other hand, is based on the idea of pushing teeth into place with carefully designed, plastic aligners that fit snugly over your teeth. They kind of look like retainers or mouthguards, but their shape gently moves teeth a set distance and direction.
One Set After Another
With braces, you have the initial set that's placed on your teeth and then you come in for adjustments where everything is tightened to keep the teeth shifting properly. With clear aligner therapy, you get a series of aligners that are slightly different in shape. You put on a new set of aligners out of this series every couple of weeks until you reach the end of your treatment plan. If you look at all your custom-designed aligners in a row, you'll be able to see how the teeth are slowly getting straighter and straighter.
Straighten Your Smile in Corvallis, OR
If you're ready for a straighter smile and want to know if clear aligner therapy is the right way for you to get there, the Corvallis Dental Group team would be happy to assist you. Another bonus of clear aligners is that it usually takes less time than traditional braces. We love helping our patients achieve their dental goals through clear aligner treatment. Contact us to learn more!
CONTACT US