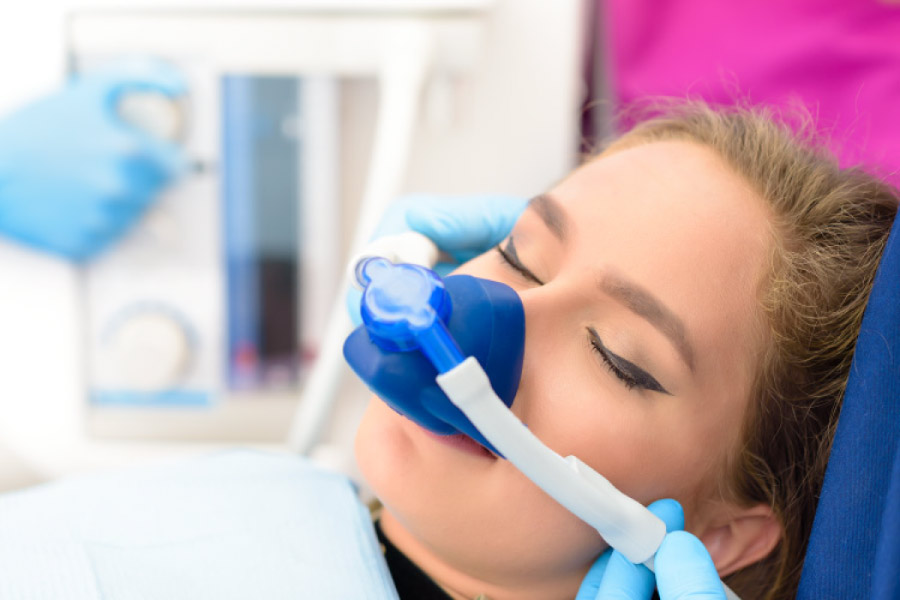 Visiting the dentist, even for a routine visit, can be anxiety-inducing for many of our patients. Luckily we're used to that reaction, and we know how to help you handle it. In this post we'll go over some tips and tricks to help manage your dental anxiety.
Don't Rush
Be sure to leave plenty of time to arrive at your appointment. Feeling stressed by traffic or delays can add to any tendency toward anxiety. Take some deep breaths and practice relaxation techniques.
Get Comfortable
Feeling at ease in your surroundings can go a long way toward making your experience at the dentist easier to bear. That's why we've designed and stocked our office to make you feel completely at home here at Corvallis Dental Group. We offer cozy blankets and pillows, office-wide wifi, essential oil aromatherapy, massaging dental chairs, music, and a beverage bar. Not only will these great amenities make your visit comfortable and enjoyable, but they should distract you, at least somewhat, from your dental anxiety!
Sedation Dentistry
In addition to the comforting amenities we offer, we also provide sedation dentistry options to patients who need it. Sedation dentistry can be helpful to patients who are fearful of visiting the dentist, nervous about needles, sensitive, have a strong gag reflex, or have trouble sitting still. We have two sedation options available.
Nitrous oxide, also known as laughing gas, is a mild form of sedation great for patients with moderate anxiety. It makes you feel completely content, and wears off quickly once you're no longer inhaling the gas. This is a good choice for children who are fearful of the dentist.
Additionally, we offer oral conscious sedation. This method requires that you take a prescribed pill before the appointment begins. Once it takes effect, you'll still be conscious, but you'll be deeply relaxed during your procedure. For this option you'll need someone to drive you home.
Sedation Dentistry in Corvallis, Oregon
Think sedation dentistry might be a good solution to your anxiety? Ask us about it at your next appointment, or give us a call during our office hours and we can chat about your options! We don't want any of our patients to put off getting the dental care they need because of anxiety!