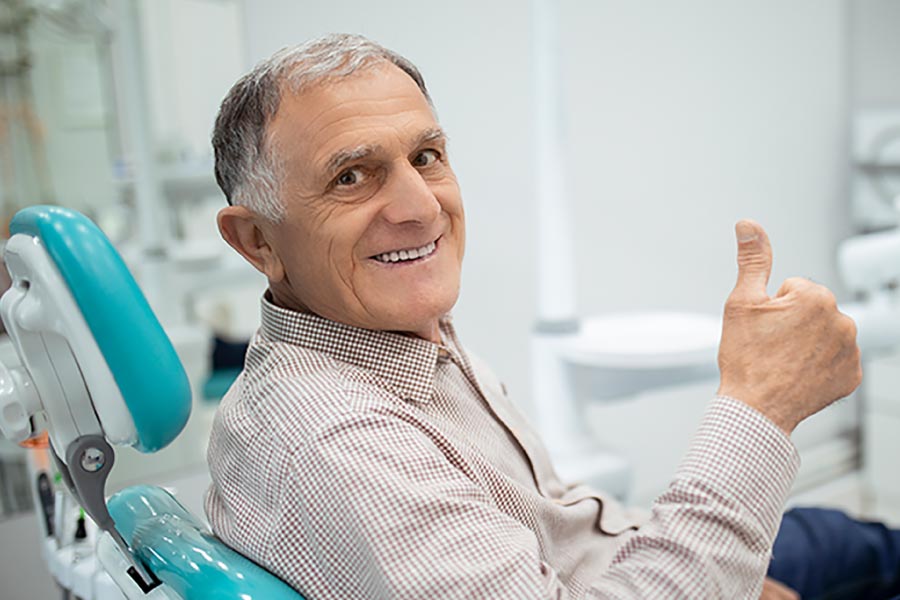 Many people around the country have been able to get back to a beautiful, full smile thanks to the power of dental implants. Dental implants are permanently placed through oral surgery. This gives them a more natural fit and function. It also makes them easier to keep clean. Dental implants are very versatile and can be used with different types of dental restorations. As providers of dental implants, we sometimes get asked what's the difference between restoring implants and placing implants. Let's review the steps.
Dental Implant Placement
Dental implant placement is the first step when getting a dental implant. A dental implant is made of different parts. During placement, we surgically place the piece called the post, fixture, or body. This piece is the one that looks like a small screw and goes into your jawbone. It essentially acts as the artificial tooth root. The number of implants you get will depend on your specific needs. Some people are replacing just one missing tooth, others will need multiple implants to secure implant-supported dentures.
Dental Implant Healing
Before the restoration is placed, the dental implant post must completely heal so that it fuses properly with the jawbone. This is a very important step because it creates a healthy, sturdy foundation for your tooth restoration. Patience is required because the healing process takes between four and six months. Once this process is complete, we can move on to the dental implant restoration phase.
Dental Implant Restoration
The final step is the restoration part of the dental implant. This is the artificial tooth or teeth that replace the gaps in your smile. During this part of the implant procedure, we add a connecting piece called an abutment to the top of the post. Your implant might be completed with a custom-made dental crown or a denture. This restoration will look very realistic. You'll love the way it naturally fills in your smile.
Dental Implant Restorations in Corvallis, Oral
We think dental implants are worth the extra time they take! Do you have any other questions about dental implants? The Corvallis Dental Group team is here to provide you with answers. Call our practice or fill out the contact form below. We'll do whatever we can to help. If you'd like to learn more about how the procedure may benefit you, we invite you to schedule a dental implant consultation.