While cavities are common, you should still do everything you can to avoid them. Suggesting dental sealants is one of the proactive ways Corvallis Dental Group in Corvallis, OR helps our patients prevent cavities. Dental sealants significantly reduce the risk of tooth decay. While anyone can get sealants, they are especially important for children and teens. What are sealants and how do they work?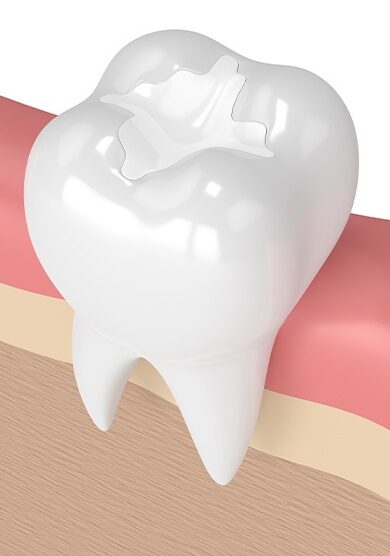 Dental sealants: a protective shield
Dental sealants are clear coatings painted on your child's premolars and molars. These teeth are harder to clean because of their grooves, which makes them more vulnerable to cavities. Sealants act as a shield against the buildup of decay-causing bacteria.
Who should get sealants?
For kids 6-11 years old, research shows that dental sealants are three times more effective at cavity prevention than not having sealants. Without sealants, it's easy for kids to get cavities in their molars. This can have serious consequences for their oral health. Sealants prevent these negative outcomes and keep your kid's teeth healthy! Children should get sealants as soon as their adult molars erupt. If they don't have them yet, teenagers should get them, too. Adults also benefit from sealants.
What to expect when getting dental sealants
Dental sealants aren't painful or complicated. One of our dentists, Dr. Rose or Jason Greyslak, first cleans and dries the molars. Next, we put a gel on the teeth to "roughen up" the surface a bit. This step ensures there's a strong bond with the sealant. After the gel is rinsed off, we dry the tooth again and then paint on the sealant. If you have good oral hygiene, sealants can last more than ten years. During a regular cleaning and exam, our team will let you know if you need your sealants reapplied. Because we've already roughed up your teeth, the process is shorter the second time around.
Preventive dental services at Corvallis Dental Group
Preventive services like dental sealants help people avoid issues like tooth decay. When combined with regular checkups and good oral hygiene habits at home, your whole family will enjoy better oral health! If you have kids or teens without dental sealants, it's a great time to bring them in. Please contact our Corvallis office today to set up an appointment!