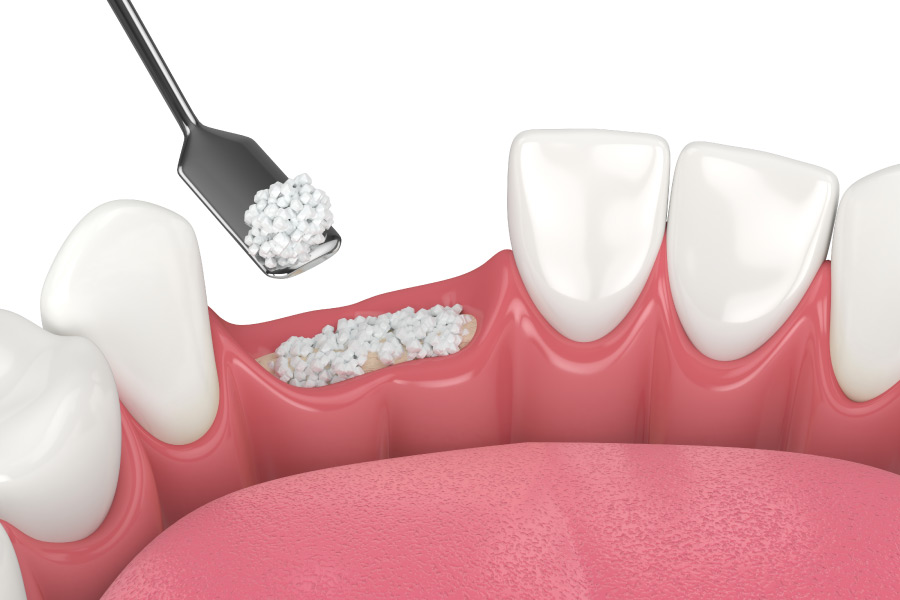 Bone Grafts & Dental Implants
If you're missing one or more teeth, you may be thinking of getting dental implants. For some, there's another procedure that needs to happen first in order to ensure that the implant procedure is a success: bone grafting. Dental implants are placed directly into the jawbone, so it's crucial to have a sufficient amount of healthy jawbone so that the implant can fuse properly and remain securely in place.
Bone grafting can sound a little intimidating, but there's nothing to fear. It's not an uncommon type of oral surgery and the Corvallis Dental Group team is experienced at performing the procedure. Here are some tips for a successful bone graft procedure and recovery.
Get Some Rest
Generally after any type of surgery, it's a good idea to avoid overexerting yourself. Clear your schedule so that you can rest the day of the bone graft and try to avoid any strenuous activities for about a week or so. Get plenty of rest so that your body has time to heal.
Watch What You Eat
For a little while after a bone graft, it's a good idea to stick to soft or liquid foods like smoothies, soup, yogurt, etc. You'll want to be gentle around the bone grafting site as it heals. Foods that are hard, crunchy, solid or have sharp edges like chips or crusty bread can disturb the area.
Quit Smoking
Smoking is bad for your health in a number of ways, including the fact that it can increase the likelihood of getting an infection after a bone graft. Now is a very good time to quit smoking since it can cause your dental implants to fail. You want to do everything in your power to ensure that your bone graft assimilates with your jaw bone.
Replace Missing Teeth in Corvallis, OR
A dental implant is the preferred way to replace a missing tooth. The procedure will take longer from start to finish if a bone graft is needed but the results generally last a lifetime. Please contact Corvallis Dental Group if you have any questions about either procedure. We will be happy to explain the process as it applies to your individual situation. We enjoy restoring smiles to full functionality and each one of our patients is treated with individualized care and attention!