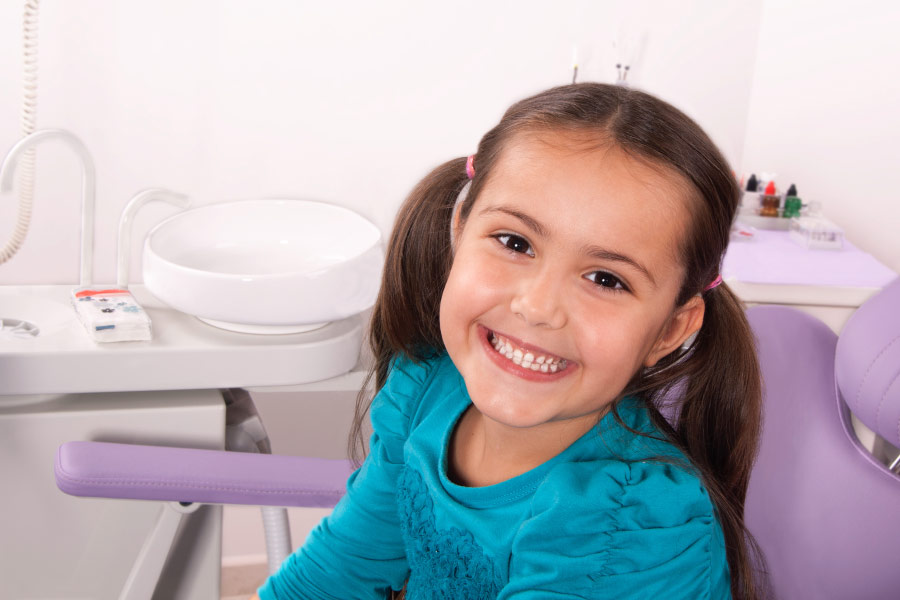 There are many places your child is probably excited to visit. The park, the zoo, the local ice cream parlor. . . Chances are the dentist's office is not near the top of that list. If your child feels nervous or afraid about visiting the dentist, we have some tips to make them feel more comfortable.
Have a Meet & Greet
A new dental practice brings with it lots of different sights, sounds, and people. Some children are particularly wary of strangers. They may benefit from visiting the practice ahead of time to meet some of the team members and to have a look around the office. That way when they come in for their actual appointment, it won't seem so foreign to them and they'll recognize some friendly faces.
Play Pretend at Home
It's possible that your child feels more anxious about what might happen at the dentist than about the actual office. To help with this, you can play pretend at home. Walk your child through what a routine dental visit is like. You can pretend to be the dentist and tell them how it works from the moment they walk through the door to when they leave again, in kid-friendly terms. You may even want to use a stuffed animal to act as the patient so they can see there's nothing to fear!
Be a Good Role Model
Our children follow our actions in so many different ways. You may not realize it, but your child is probably looking to you to see how you feel about the dentist so they can figure out how to feel about it as well. When speaking to your kid about the dentist, remember to use positive words. Talk about the importance of having a healthy smile and how regular dentist visits help that happen.
Children's Dentistry inn Corvallis, OR
The Corvallis Dental Group team provides children's dentistry along with our other services. You can count on our team to treat your child with care and respect! We have kids of our own and we know how to work with them. Contact us today to set up an appointment.