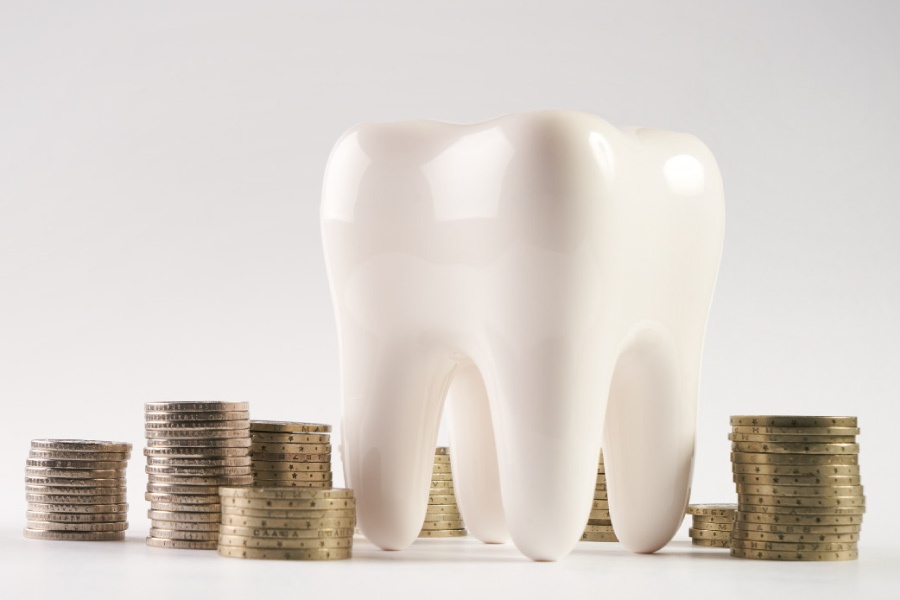 When the year ends, your dental insurance benefits reset. That also resets anything you've paid toward the deductible and the annual maximum. Before this fresh start, you'll want to use any remaining benefits!
Schedule a second cleaning & exam
If you haven't had a cleaning and exam this year – or you've only had one – now is the time to get it in! Most insurance plans cover all or most of two professional cleanings and exams. Regular check-ups are important because they help us prevent and catch oral health issues like gum disease and cavities.
Get any treatments you need now
Your deductible is what you need to pay out-of-pocket before your insurance provider starts paying. If you've met your deductible this year, ask us if we recommend any further treatments before the deductible resets. That could include restorative treatments like crowns, root canals, and so on.
Check your annual maximum
Your plan's annual maximum is how much your provider will pay in a year. Once you've hit the maximum, your insurance stops paying and you'll be 100% responsible for further costs. Most people don't hit the maximum, but if you've had a lot of dental care this year, check your plan. If getting more treatments puts you over the maximum, see if you can wait until the new year when your benefits reset. If you can stay under the maximum and you've met the deductible, now is a good time to finish up any treatments.
High-quality, affordable dental services at Corvallis Dental Group in Corvallis, OR
Our office accepts most dental insurance plans, so when you're making an appointment with Dr. Jason or Rose Greyslak, please have your information ready. We'll check your benefits and make sure you're getting the most savings possible. If you have questions or want to use your benefits before the end of the year, please contact us today!