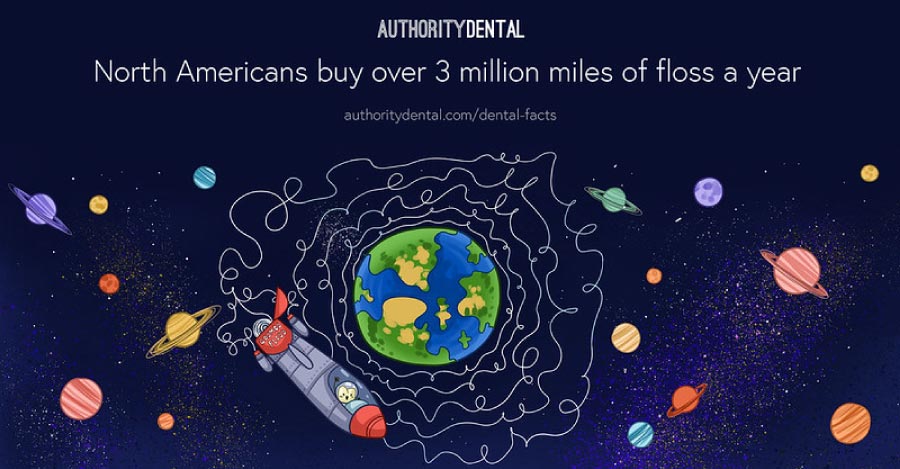 Do you shrug your shoulders when asked how often you floss? If you do, then you're likely not flossing enough. Flossing is important and should be done every day. However, if you're struggling with flossing, here are three helpful tips that it's possible you didn't know!
1. Don't Force the Floss
Whether it's the back molars or overcrowded teeth, sometimes it can be tough to floss between specific teeth. If you find yourself having trouble, don't force the floss! Forcing floss between teeth can cause trauma for your gums. When gums are subjected to pressure, they can gradually pull back and lead to tooth sensitivity or root exposure. Instead, gently slide the floss back and forth to make its way into the space. You may even have something lodged between your teeth that needs some coaxing out. There are various types and brands of floss on the market and some are easier to get between tight spaces. Experiment with different varieties. We can offer suggestions on your next preventive care visit.
2. Measure Enough Floss
The main point of flossing is to remove leftover food particles, plaque, and bacteria from between your teeth. If you keep using the same stretch of floss on every tooth, you're only spreading junk to other parts of your mouth. You can easily avoid this hard work from going to waste by measuring enough floss! Typically 18 inches to 24 inches is recommended. You can measure this by pulling the floss from your hand to the center of your arm.
3. Explore Floss Options
Wrapping your fingers with traditional floss may not be your cup of tea. Fortunately, there are several alternatives when it comes to flossing. Interdental brushes, water flossers, and other types of floss tools offer ease of use and reliability when it comes to cleaning between the teeth. And as was mentioned before, there are different types of traditional floss to try. Some are more like tape, some are waxed and others are flavored. Exploring floss options will help you find a tool that makes flossing more enjoyable!
Oral Health Tips From Corvallis Dental Group
Flossing can play a big role in preventing oral health issues. It can be tempting to skip flossing, but it's important for healthy teeth and gums. Patients of all ages, including kids, should brush and floss every day! Routine dental cleanings and exams are essential too, so if it has been awhile since we've seen you, give us a call to schedule your next visit. If you want to learn other oral health tips, ask our friendly team during your next exam.