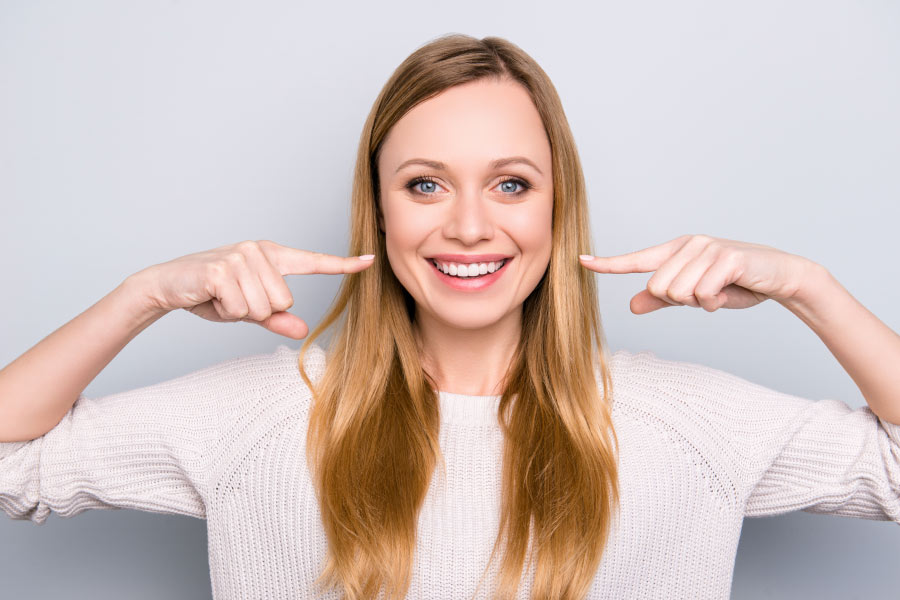 Are you self-conscious about your smile? Many people wish they had whiter, brighter teeth. Thanks to professional whitening, you can ramp up your smile! Is this treatment right for you? Here are some things to consider.
Professional whitening is better than over-the-counter products
You may wonder if store-bought kits or whitening strips work. When used as directed, they can remove minor surface stains, but they don't remove deeper discoloration. If you want a dramatic smile transformation, professional whitening is the better choice.
Teeth whitening isn't permanent
When you get your teeth whitened, it's not permanent. Coffee, tea, red wine, dark sodas, and certain foods will continue to stain your enamel. If you partake in these beverages and foods a lot, your teeth will stain and darken faster than if you avoided them. Based on your lifestyle, our team will determine a touch-up schedule so your teeth stay white as long as possible.
Dental restorations can't be whitened
Dental restorations (like crowns and implants) are created to match your tooth color at the time of the procedure. Because of their material, restorations can't be whitened like natural teeth. If you know you want whiter teeth, get a whitening treatment before getting a restoration. If you wait, your teeth and restorations won't match.
Teeth whitening is safe
Our dental professionals monitor every teeth whitening treatment, so you get the best results possible. Though you may experience some tooth sensitivity after whitening, it's perfectly safe. Sensitivity usually only lasts a few days.
Teeth whitening at Corvallis Dental Group in Corvallis, OR
Professional teeth whitening is a cosmetic treatment, which means most insurance plans won't cover it. At our office, we accept CareCredit, which breaks up the upfront cost of teeth whitening into more affordable monthly payments! If you have any questions about teeth whitening or want to schedule a consultation, please contact us today.