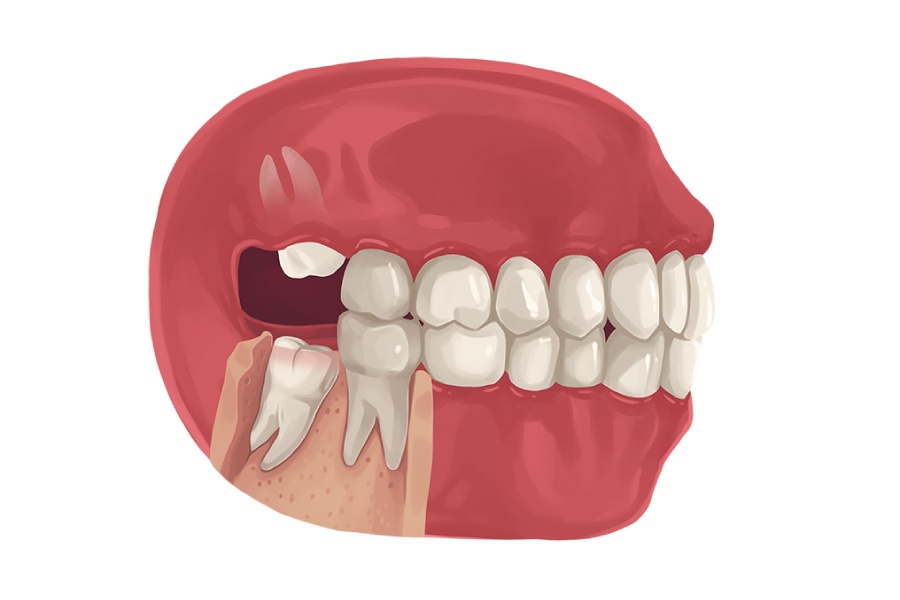 You probably hear people say they'd rather do something completely unpleasant than go to the dentist. While this is a bit offensive to dentists, it's understandable since certain treatments have a reputation for being painful. Before you lump wisdom teeth removal in the category of treatments to be avoided, here's an overview of what you can expect. Keep in mind that Drs. Jason and Rose Greyslak at Corvallis Dental Group are experienced at wisdom teeth removal and will keep you as comfortable as possible during the procedure.
Pain During Your Procedure
Sometimes wisdom teeth need to come out to keep you from experiencing pain. Wisdom teeth emerging at a bad angle or trying to pop through when there isn't room for them can create pressure on surrounding teeth. So while you may worry about the discomfort of surgery, it's a better alternative than the constant pain of crowded wisdom teeth. Before your procedure we will take X-rays to determine the position of your wisdom teeth and decide what type of extraction will be necessary. Our dentists will help you understand what to expect and will also discuss our sedation options. Everyone has different levels of tolerance for pain so we offer several pain control choices.
Non-Surgical Extraction
A non-surgical extraction is when a tooth is removed that is either partially or fully erupted. The dentist starts by applying a local anesthetic to numb the area, so you can't feel the procedure. You may also receive additional sedation if desired. Next, our dentist will use a specialized dental tool to loosen the tooth. At this point, you may feel a bit of pressure. Finally the dentist will use forceps to completely remove the root.
Surgical Extraction
If you have a wisdom tooth that hasn't erupted, we will need to perform a surgical removal. We will completely numb the area using a local anesthetic. You may choose additional sedation if you are anxious about the procedure. The dentist will then remove the tooth that's trapped underneath your gums. You generally won't feel any pain due to the anesthesia.
Pain After Your Procedure
After your procedure – whether you had a non-surgical or surgical – removal, you may experience some discomfort for the first 24 to 48 hours. Most people are back to normal after a few days. We'll provide detailed aftercare instructions to help accelerate healing and control pain.
Gentle Wisdom Teeth Removal in Corvallis, OR
Generally, wisdom tooth removal isn't a painful procedure because our experienced dentists know the necessary steps to reduce your pain both during and after the surgery. If your wisdom teeth are bothering you, schedule an appointment with Corvallis Dental Group, serving Corvallis, OR and the nearby region today. You can call us at 541-230-7088 or fill out the form below. We look forward to seeing you for a wisdom tooth removal consultation.